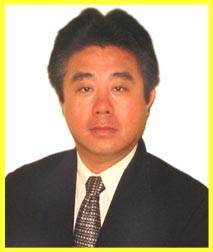 GrandMaster Jimmy K. Wong
Is the sixth generation, direct lineage, of the Wu Yu-Xiang Wu(Hao) Tai Chi System. Mr. Wong, also known as Wang Guo-Qiang, is the closed-door disciple of Great Grandmaster Wu Wen-Han in Beijing and was the disciple of Great Grandmaster Chen Gu-An, China's Taiji Pearl, until Mr. Chen passed away. The last disciple of GrandMaster Wu Yi-Hui, Grandmaster Lu Gui-Yao has taken Mr. Wong as a disciple in Waterboxing (Liu He Ba Fa) and given him the designation as overseas honorary president of the China Foshan Guandong Xin Yi Liu He Ba Fa Association.
Mission
Mr. Wong's mission is to make traditional-style Wu(Hao) Tai Chi available to all persons.
Experience
• Learned Hainan kungfu as a child
• Studied Northern Shaolin from Grandmaster Yeh Shu-Shen at the Selangor Chin Woo Association in Malaysia
• Taught Chin Woo Shaolin Kungfu at the University of Houston in Texas, USA
• Studied lion dancing and continued an in-depth study of martial arts at the Malaysia and Singapore Chin Woo schools
• Became the closed-door students of Chen Gu-An and Wu Wen Han
• Studied Yang Style Tai Chi from Tu Chung-King
• Certified as a Texas licensed acupuncturist
• Developed a taijiquan teaching technique that broke the system into easily-learned segments
• Coached students into award-winning places in competitions for kungfu, lion dancing, and Wu (Hao) taiji.
• Taught qi-gong and taiji to Traditional Chinese Medicine doctors in Texas and Beijing as well as to members of several martial arts organizations in Sweden and Singopore
• Produced an award-winning instructional Wu (Hao) video for television
• Studies and teaches waterboxing and became disciple of Lu Gui-Yao
Titles
• GrandMaster of Wu (Hao) taijiquan granted by The China International Yongnian Traditional Taijiquan Association, in 1998 At that time he was the only person outside of China to have this distinction.
• World Wu (Hao) Taijiquan Federation associate founder and president
• USA representative and Executive Board of the World Chin Woo Federation.
• USA executive board member for the International Lion and Dragon Dance Federation, Beijing, China.
• Vice-president of the USA Traditional Kung Fu Wushu Federation.
• Vice-President of International Wu Yi Hui Liuhebafa Federation
• 2004 Instructor of the Year, awarded by Inside Kungfu magazine
• Member Inside Kungfu magazine's Hall of Fame
Achievements
Many of Mr. Wong's students have achieved prestigious competition awards--championships to bronze medals. Ms. Patty Sun, a Shaolin Kungfu practioner, is the 1992, 1994, 1996, and 1997 female grand champion, traditional forms, in the USA National Martial Arts Championships. She also was awarded the 1997 Traditional Athlete of the Year by the USAWKF Hall of Fame. Ms. Sun competed in the 7th International Yongnian Taijiquan Festival & Championship and received first place in Wu(Hao) taiji form, straightsword, and broadsword. His taiji student, Ms. Kathryn Wong, was the Wu(Hao) taiji weapons champion at the 5th International China Yongnian Taijiquan Championship.
In 1991 and 1995, Mr. Wong was the coach and leader for the USA Chin Woo Lion Dance team in the International Lion Dance Championships in Malaysia and Hong Kong. Afterward, he hosted the Malaysia World Lion King Champions--Kun Seng Keng, in their US tour, boosting lion dance culture in the Southwest.
Twenty-four of Master Wong's students competed in the 7th International Yongnian Taijiquan Festival & Championship in Handan, China, on October 16, 2000.
Many of Mr. Wong's other students have said his example, the encouragement gave, and discipline he taught have helped them launch successful business careers.
In addition to his achievements as an award-winning coach, Mr. Wong holds many national and international advisory positions to various Kung Fu organizations. He has given workshops in various countries and taught kungfu at the University of Houston, Tai Chi and Qi-gong at the Texas Hei Long Jiang College of Traditional Medicine, Tai Chi and Qi-gong to doctors at the Beijing International Acupuncture Center, Swedish Wushu Federation in Stockholm, and at Singapore Chin Woo.
While he travelled to overseas competitions, Mr. Wong organized the construction of 4 monuments in honor of the Wu(Hao) taiji founder, GrandMaster Wu Yu-Xiang, and his lineage at Wu Yu-Xiang's home in Yongnian, China. This historical construction was made possible by the contribution of the USA Chin Woo Federation.
For more than a decade, Mr. Wong has organized the largest martial arts tournament in the United States--Taiji Legacy international Martial Arts Championships & Legends of Kung Fu World Martial Arts Championships. In July 2002, the USA Chin Woo Federation took great pleasure and honor to serve as a host for the 7th World Chin Woo Championships and Cultural Festival. The competitions were held in Dallas, Texas, USA, and were attended by athletes from around the world.
Mr. Wong produced an instructional video that won the prestigious Dallas Crystal Award, an award given to locally produced videos. It was broadcast on television in the Dallas, Texas, area, expanding Wu(Hao) taiji's exposure.
With sixth-generation GrandMaster Tu Chung-King of Taiwan he studied Yang style and opened a school. He is also a Texas-licensed acupuncturist.
Background
At 13 years of age, Mr. Wong entered the Selangor Chin Woo Association in Malaysia and studied Northern Shaolin from Grandmaster Yeh Shu-Shen, expanding the Hainan-style kungfu he had learned from his older brother into a course of study. Mr. Wong, then, immigrated to the United States and entered a Bachelor of Science program in computer science at The University of Houston in Texas. While attending the University of Houston, he taught Shaolin kungfu at the school. After graduation, he took a position with Texas Instruments and, later, moved to Dallas, continuing his formal education with a Masters of Business Administration at the University of Texas at Dallas.
Mr. Wong, then, travelled to Malaysia and Singapore Chin Woo schools. There, he studied lion dancing and martial arts for several years, consulting with school officials and expanding his expertise. His dedication, hard work, and extensive knowledge of Kungfu impressed the Chin Woo officials and, when they learned Mr. Wong wanted to establish Chin Woo in America, they provided enthusiastic support and encouragement.
The first officially sanctioned Chin Woo school of Kungfu in the United States opened July 25, 1987. Students continue to train there today.